Our 2016 UC Sciencefair and Expo winners!
Join Our Facebook Page!
MSNBC Weather LINK
Our chapter won a national award.
Read Tam's Letter To Our Ohio Mars Enthusiasts About Our Award !!!
Experiment!
Have Fun!
These Conversions are from older pages.
The features work, but some old links in them might not. The Webmaster will debug them as he gets time. But they are totally safe to use, and quite useful.

Except... my Accelleration Program (at the bottom of the page), which is mostly adhoc calculations, and a Windows only EXE. A What-If. Please don't use it for actually launching stuff! And double-check your work!

Webmastered by
Tom Chatterton
(c) 2017 by Mars Society Ohio Chapter
BONUS Links:
Artificial Gravity Centrifuge Calculator
........................
Great Standalone I designed:
How Much You Weigh on Moons, (Mars) and Other Planets!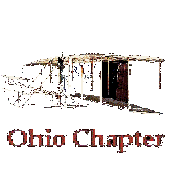 Please allow Jscripts so we can
calculate your weight. Your browser might ask.
Contact Information


Our Ohio State Chair is Jerry Black:


gblack@cinci.rr.com

As the Society's founder, Robert Zubrin is fond of saying, History is not a spectator sport. If you're interested in helping to pursue the society's goals, why not join a local chapter.