Ohio Events was last updated: Tuesday, July 25, 2017 02:51:08 PM
NOTE: Annual Mars Society Convention is in Dayton, Ohio August 5th - 8th, 2010
Contact National site - or MSOC HOME Page
Hey Kids! Here's a chance to go into space for FREE without being an astronaut!
WEATHER

Read the weather
before you go!

This will take you to Weather.Com for local updates.


Click & Read memos when the Ohio Chapter of the Mars Society was still young.

EventsGEAR Link brought to you by Lycos.com
(Please scroll to bottom of Event Frame to read all events.)
Members are also welcomed to create their own PDF's for this site that are relevant.
Using PDF, our members can make full-featured PRINTABLE documents that look similar to web pages, that are available for download, including color photos, links, typesetting, and zoom to details. Additional features in advanced PDF (Adobe version 6.0 or higher) include video/media inserts. The current Events document was created using the Export PDF feature in the word-processor available from www.openoffice.org. OR, you can also get a CD copy of the word-processor by buying a copy of the monthly PC Magazine. It is usually included along with other free stuff. Or visit www.adobe.com for your latest Adobe Reader or additional software and information.

<<< Click if Events frame is not displayed.
Subscribe to Mars Society
Ohio Chapter
For a HOT LIST of current events - please
look at our EventsGear Link from Lycos.com
---
| | | |
| --- | --- | --- |
| Please click for today's date. | | |
| | | |
---
Contact Information
As the Society's founder, Robert Zubrin is fond of saying, History is not a spectator sport. If you're interested in helping to pursue the society's goals, why not join a local chapter. If you would like to join the Ohio Chapter of the Mars Society please contact:
Webmastering By:
Tom Chatterton
wizardzip@aol.com
--------------------------------------------------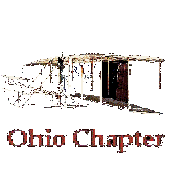 MSOC Home
Webmastered by Tom Chatterton.
wizardzip@aol.com

Copyright © 2008 The Mars Society – Ohio Chapter
Date this page was last updated: Tuesday, July 25, 2017 02:51:08 PM