Line-up 360 Degree View! (Seen Just Below)

<<< Click for COOL Videos and audio of Mike Melvill explaining his flight, etc.
Craig Jarratt and his dad at the event.
Read all about WHO have been our OHIO Astronauts!
(On NASA website)

Monica's mother got PUBLISHED! Read her opinions of what Dayton's FUTURE in the
aerospace industry should be. Published in the Dayton Daily News, July 27, 2005:



Subscribe to Mars Society - Ohio Chapter

JOIN US! The subscription is a way to communicate with other members about upcoming events!




For MORE detail about events in Ohio,
go to our full Ohio Events Page. Click on the icon above.

---

Visit our other Multimedia Pages by clicking Ohio Mars Media.

If you are interested in a Mars Society Presentation, you can contact our
State Chairman, Lyle Kelly, and he can set-up a presentation date for your area.

Get The Lastest Schedule!

Click below for Ohio Chapter HOME page (or any biplane icon.)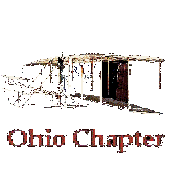 Link to National Site.
Webmaster -Tom Chatterton.
You can E-mail him at: wizardzip@aol.com
Tom Chatterton also webmasters his own site called:
Wholesome games, health news & products, plus fun.
--------------------------------------------------


If you ever have trouble with any features on this site - Click here.
This was last updated: Thursday, November 10, 2005 02:40:22 PM
(c) 2005 by Mars Society - Ohio Chapter. All rights reserved.