NEW!
Download Ohio Events
(as PDF)
Click HERE for our FACEBOOK page!
Second Home Page Links
(Were on Home Page)
Go To
NATIONAL MARS SOCIETY
Also try:
How Much Do You Weigh On Mars?

Bottom of Page
(Contact Info)

Ohio Members on Radio & TV!
New Here???
( Click Here!)




Always Stay Current! Check Events Twice Monthly!
MSNBC Weather Icon on Ohio Events Page
SpaceShipOne in DAYTON - July 2005!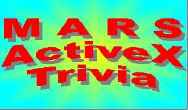 Game requires VBscripts be visible in your browser. I suggest IE 5.0 or higher.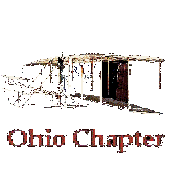 Welcome the Ohio Chapter of the Mars Society
Watch our videos, slides and cool 360 degree view put together by your webmaster of the Ohio Chapter!
Note: Some TABLETS or Smartphones may have trouble with displays. It depends on your brand, and on-device software. This was designed in MS Front Page for PC's, for a screen 1028 pixels wide. I suggest Using Chrome or Firefox, in your device's OS, available from Google Play. They may have automatic screen adjustments. If you continue to have trouble viewing events, use the PDF text link instead. All links will still work, even if you experience any display problems. I will gradually address any issues as I discover them. - Your Webmaster
---
(Please scroll to bottom of Event Frame to read all events.)
If you do not see text in the window below, then you do not have a PDF reader installed, use the DOWNLOAD PDF link(s),
then seek a reader for it. There are many FREE ones available. Adobe makes one that plugs into most browsers.
Our 2016 UC Sciencefair and Expo winners!
.....................
See our old Home Page Links Page, with lots of interesting links to our site.
Also See our 2015 UC Sciencefair and Expo winners
Second Home Page Links
(Were on Home Page Before)
As the Society's founder, Robert Zubrin is fond of saying, History is not a spectator sport. If you're interested in helping to pursue the society's goals, why not join a local chapter. If you would like to join the Ohio Chapter of the Mars Society please contact:
Also look for the Mars Society Ohio Chapter on Facebook.

Always Stay Current! Check Events On Our Events Page Twice Monthly!
Our chapter won a national award.
Read Tam's Letter To Our Ohio Mars Enthusiasts About Our Award !!!
----------------------------------------------------------------

If you ever have trouble with any features on this site - Click here.

Webmastering By:
Tom Chatterton
wizardzip@aol.com



Copyright © 2017 The Mars Society - Ohio Chapter . All rights reserved.